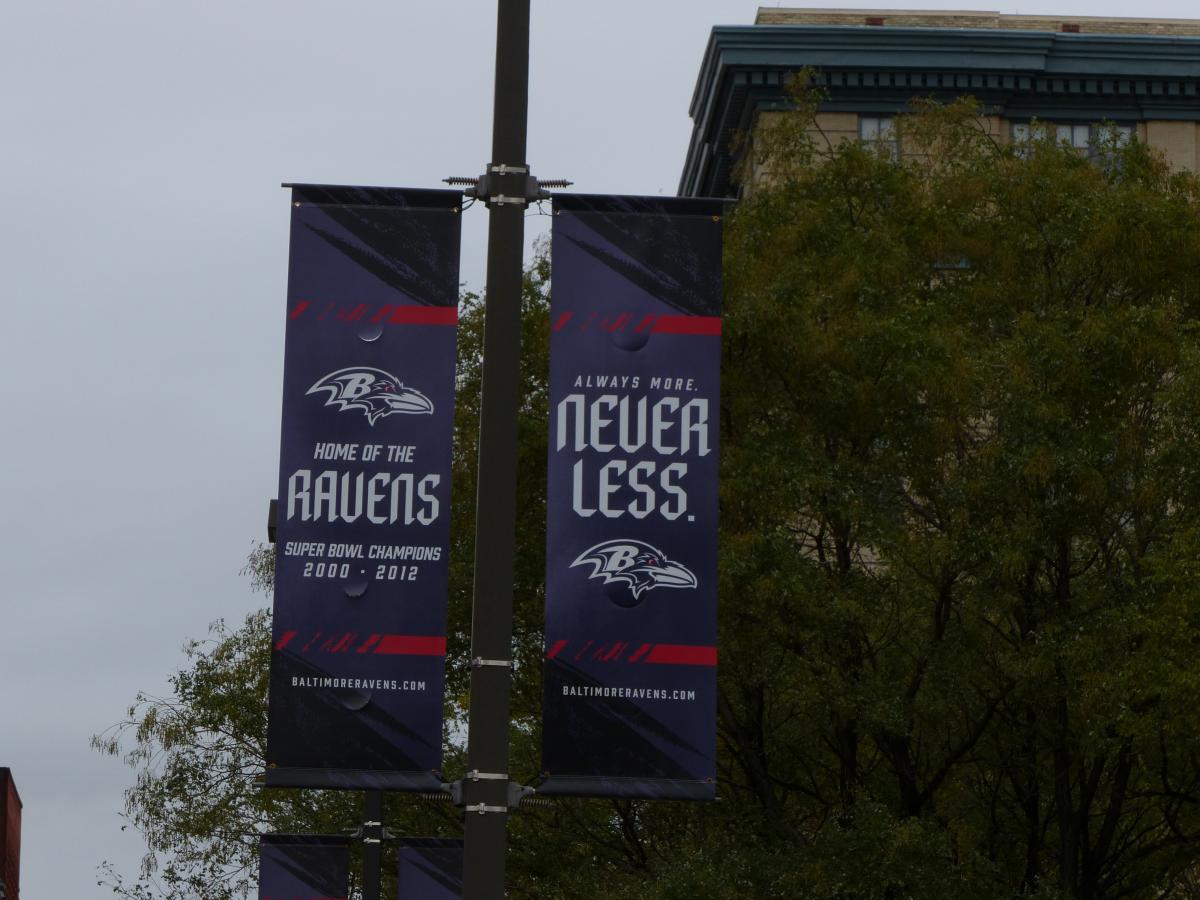 Calling America
America be prepaired!! The Germans will return!!!


Es ist bald wieder soweit. Es geht wieder über den Atlantik, es geht wieder in Richtung USA! Am Neujahrstag 2022 mit DELTA Airlines über NewYork JFK nach Ronald Reagan Airport / Washington D.C. .
Was will der olle Roth denn jetzt in Washington?? 

Na was wohl? Weder ne Audienz beim Papst, noch im weissen Haus. Es geht natürlich wieder nach Maryland. Dreimal darf der geneigte Leser raten was da geplant ist.
Genau. Und deswegen geht es übern Teich: Die Baltimore Ravens haben zu Beginn des Jahres 2022 direkt zwei Heimspiele nacheinander. Was gibt es also besseres als um in ein hoffentlich besseres 2022 zu starten als es
2020 und 2021 je sein konnten....
Es geht wieder ins geliebte M&T Bank Stadium. Gegen die L.A. Rams und zum letzten regulären Saisonspiel kommt es zum AFC North Derby gegen die unaussprechlichen aus der Stahlstadt in Pennsylvania. 
| | | |
| --- | --- | --- |
| |       | |
|  02.01.2022 0100PM (EST) 19:00 MEZ |   |  09.01.2022 0100PM (EST) 19:00 MEZ |
Ihr werdet ab 01.01.2022 hier sowie via Insta und Gesichtsbuch über alles was ich da so erleben darf auf dem laufenden gehalten.